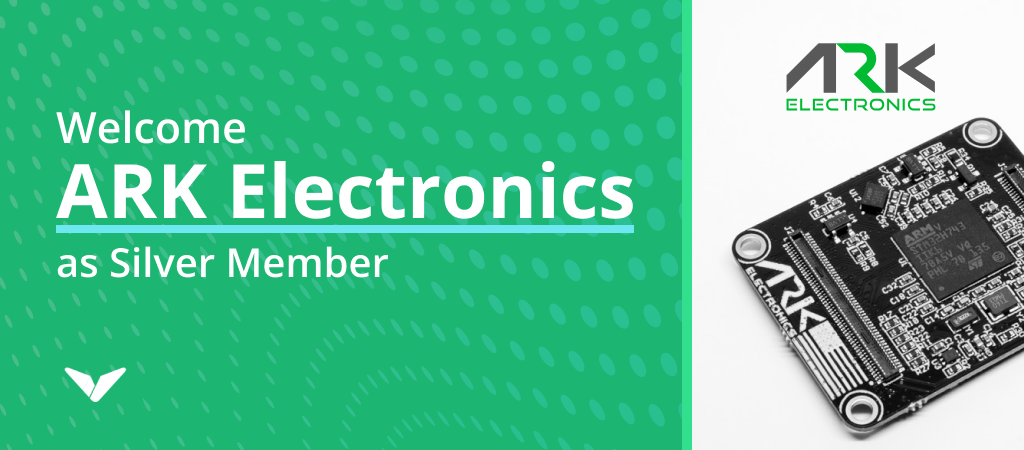 ARK Electronics has joined Dronecode to reaffirm its commitment to open source and to continue its support of the open drone hardware community.
ARK Electronics is excited to finally join the Dronecode Foundation after years of collaboration. We view this partnership as not merely a business arrangement but as a pivotal catalyst for innovation. The profound impact of open technologies at ARK Electronics cannot be overstated, fostering a culture of collaboration and transparency that has elevated our product development. Working with Dronecode and open source has been a huge benefit to ARK Electronics growth in the drone industry. We look forward to continuing to work with Dronecode to enable companies to get to market quicker with open source technology.

CEO of ARK Electronics – Alex Klimaj
Known for its enviable flight controllers and sensors, ARK Electronics has made a name for itself in the five years since its founding. Its hardware is designed, manufactured, and tested in the USA, even offering flight controllers that meet the strict requirements to be rated as NDAA compliant for clients engaged in supplying the federal government. Its owner, Alex Klimaj, has earned a great reputation in the PX4 developer community for his contributions and will continue to offer his expertise now as a proud Silver Member of the Dronecode Foundation.